As a Church school, Collective Worship is an important time during which we can share in celebrating God's love and learning more about the Christian faith through stories, songs, drama and prayer. We also celebrate the traditions of other religions in order for children to understand the beliefs of others.
The Christian values we promote through collective worship are the foundation of our school ethos. We have 6 core values, they are: Love, Friendship, Forgiveness, Honesty, Hope and Trust.
From September 2021 we have been able to conduct Collective Worship with all the children back together, either in the playground (weather permitting) or in the school hall.
We also welcomed Reverend Audrey to our school and the village in 2020. She joined us last year for our main virtual services for Harvest, Remembrance, Christingle and Christmas and is now being able to lead Collective Worship here at the school with the children. She joins us every Wednesday afternoon.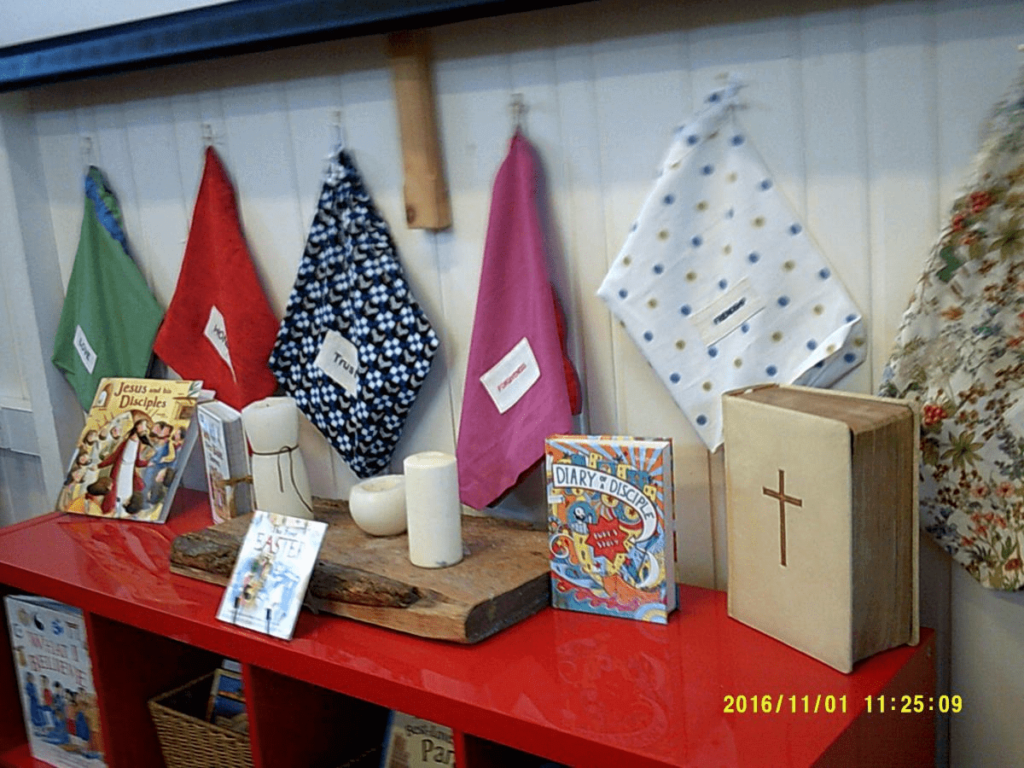 Our refreshed core values